There are only 1 sanctuary in Johor namely Fish Conservation Zone, Gunung Belumut Forest Eco-Park, Kluang.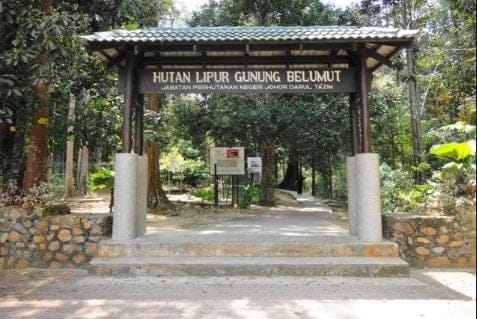 In 2019, the Johor State Department of Fisheries has conducted the 2nd series of Inland Fisheries Resource Inventory Research Program where the location of this program is at Gunung Belumut, Kluang, Johor. The location was chosen as a preliminary study based on the fish stock information available in the waters of Gunung Belumut where this location is also one of the proposed locations for the development of fish sanctuaries in the Kluang district.
This Gunung Belumut Fish Conservation Zone is located within the Gunung Belumut Forest Eco-Park area in the Kluang Forest Reserve. The distance of this park is 32 Km from Bandar Kluang, Johor. The forest in this area is a Dipterocarp Forest; a forest area located at an altitude of between 300-750 meters above sea level which is the widest class of forest in Peninsular Malaysia. Gunung Belumut Forest Eco-Park is open for public visits daily from 7 am to 6 pm.